Tarot Card of the Day
Knight of Coins
This card is usually called The ...
Continue »
Hexagram of the Day
#45: Coming Together
The power of gathering together ...
Continue »
Number of the Day
Your Number Awaits
Get your number for today.
Continue »
Psychic Tip of the Day
Monday, May 21, 2018
LOVE KNOWLEDGE
For the next four weeks you can expect the twin impulses of gathering ...
Love Compatibility Meter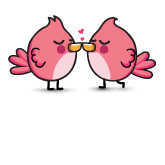 Headed for Love?
Will your new romance fizzle ... or sizzle? See how much of a match you really make with our FREE Love Meter! You may be surprised at the results (wink, wink).
Check the compatibility for: