Tarot Card of the Day
Eight of Swords
Often called "The Test," the Eight ...
Continue »
Hexagram of the Day
#14: Abundant Blessings
Supreme success! Like the proverbial ...
Continue »
Number of the Day
Your Number Awaits
Get your number for today.
Continue »
Psychic Tip of the Day
Sunday, November 19, 2017
SEEKING SECRETS
Your secrets are safe with a lover. You can tell this person anything ...
Love Compatibility Meter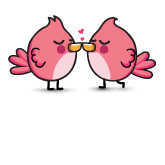 Headed for Love?
Will your new romance fizzle ... or sizzle? See how much of a match you really make with our FREE Love Meter! You may be surprised at the results (wink, wink).
Check the compatibility for: