Tarot Card of the Day
Judgment
The Judgement card, sometimes called ...
Continue »
Hexagram of the Day
#48: The Well
Throughout various cultures and ...
Continue »
Number of the Day
Your Number Awaits
Get your number for today.
Continue »
Psychic Tip of the Day
Friday, August 18, 2017
LOVE HUNCH
If you have a hunch about where a relationship could be, point things ...
Love Compatibility Meter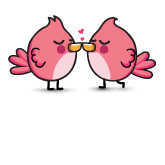 Headed for Love?
Will your new romance fizzle ... or sizzle? See how much of a match you really make with our FREE Love Meter! You may be surprised at the results (wink, wink).
Check the compatibility for: