January 20 - February 18
Caught in the recesses of your own mind, Aquarians find fascination in contemplation, deep concepts and big ideas. With a deep knowledge of yourself and the surrounding world, you and your fellow Aquarians tend to go against the grain, each dancing to the beat of your own drummer. But while you're spending so much time exploring the mental side of life, it's your connection to your own emotions that usually pays the price.
Fast Facts:
Element: Air
Glyph:
Colors:
Quality: Fixed
Ruling House: 11th - Friends & Society
Ruling Planet: Uranus
Tarot Card: The Star
Learn about another sign:
Aquarius Compatibility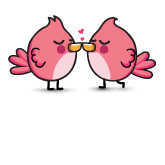 Headed for Love?
Will your new romance fizzle ... or sizzle? See how much of a match you really make with our FREE Love Meter! You may be surprised at the results (wink, wink).
Check the compatibility for: