March 21 - April 19
The headstrong Ram won't be found sitting on the sidelines. As the first sign of the zodiac, your sign represents the confident and courageous leader, the determined innovator. Ruled by action-oriented Mars, this bold and impulsive Fire sign is always on the move in search of the latest thrill. But in order to lead, you'll needs others to follow, which will be hard to come by unless you can learn to keep your arrogance in check.
Fast Facts:
Element: Fire
Glyph:
Colors:
Quality: Cardinal
Ruling House: 1st - Self
Ruling Planet: Mars
Tarot Card: The Emperor
Learn about another sign:
Aries Compatibility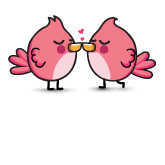 Headed for Love?
Will your new romance fizzle ... or sizzle? See how much of a match you really make with our FREE Love Meter! You may be surprised at the results (wink, wink).
Check the compatibility for: