June 21 - July 22
There's no creature more loyal than Cancer. Your home-oriented self is all about creating a comfortable, stable and protective environment for your loved ones. Nostalgic by nature, you have a tendency to draw inward, just as the Crab pulls into its shell to shield itself from the harsh outside world. Cautious and emotional, Cancers should steer clear of bottling up emotions, as minor problems can easily turn into major catastrophes.
Fast Facts:
Element: Water
Glyph:
Colors:
Quality: Cardinal
Ruling House: 4th - Home and Family
Ruling Planet: Moon
Tarot Card: The Chariot
Learn about another sign:
Cancer Compatibility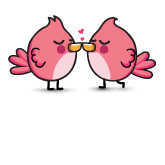 Headed for Love?
Will your new romance fizzle ... or sizzle? See how much of a match you really make with our FREE Love Meter! You may be surprised at the results (wink, wink).
Check the compatibility for: