December 22 - January 19
Just as the surefooted mountain goat feels most at ease in high altitudes, calculating Capricorn knows it belongs at the top of the ladder. Ruled by hardworking Saturn, you tend to find pleasure in planning and practicality, with your sights fixed permanently on success. For you business-minded beings, accomplishing one task is a welcomed opportunity to jump right into another -- the Goat lives for the chance to climb higher and climb harder than all the rest.
Fast Facts:
Element: Earth
Glyph:
Colors:
Quality: Cardinal
Ruling House: 10th - Career
Ruling Planet: Saturn
Tarot Card: The Devil
Learn about another sign:
Capricorn Compatibility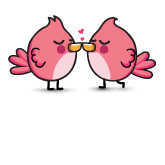 Headed for Love?
Will your new romance fizzle ... or sizzle? See how much of a match you really make with our FREE Love Meter! You may be surprised at the results (wink, wink).
Check the compatibility for: