July 23 - August 22
Leo the confident Lion oozes with pride. You kings and queens of the jungle love to be the center of attention, strutting through life with a fiery air of confidence. Leos are warm of spirit, eager for action and driven by a desire to be loved for what they bring to others. Straightforward and bold, your place is in the spotlight.
Fast Facts:
Element: Fire
Glyph:
Colors:
Quality: Fixed
Ruling House: 5th - Pleasure
Ruling Planet: Sun
Tarot Card: Strength
Learn about another sign:
Leo Compatibility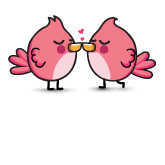 Headed for Love?
Will your new romance fizzle ... or sizzle? See how much of a match you really make with our FREE Love Meter! You may be surprised at the results (wink, wink).
Check the compatibility for: