September 23 - October 22
Fair, generous and balanced, you put your heart into your relationships. From dear friendships to passionate romances, sociable Libra thrives on the pleasure of others. Not giving in to the extremes, your graceful, even-keeled nature invites everyone around you to adopt a more easygoing lifestyle. Because of your deep appreciation for all that is beautiful, we are all reminded to stop not once, but many times, to smell the sweet roses.
Fast Facts:
Element: Air
Glyph:
Colors:
Quality: Cardinal
Ruling House: 7th - Relationship
Ruling Planet: Venus
Tarot Card: Justice
Learn about another sign:
Libra Compatibility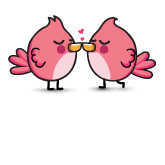 Headed for Love?
Will your new romance fizzle ... or sizzle? See how much of a match you really make with our FREE Love Meter! You may be surprised at the results (wink, wink).
Check the compatibility for: