November 22 - December 21
The adventurous Archer is on a quest; a quest for knowledge and wisdom that goes far beyond your immediate surroundings. Fascinated with what's just over the horizon, your ambitions are aimed far and aimed high, and you thrive on the journey toward attaining these goals. Ruled by expansive Jupiter, your sign is the incurable optimist of the zodiac. There is a greater awareness to be found, and Sagittarius is up for the challenge.
Fast Facts:
Element: Fire
Glyph:
Colors:
Quality: Mutable
Ruling House: 9th - Philosophy & Religion
Ruling Planet: Jupiter
Tarot Card: Temperance
Learn about another sign:
Sagittarius Compatibility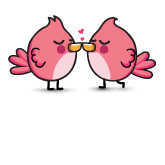 Headed for Love?
Will your new romance fizzle ... or sizzle? See how much of a match you really make with our FREE Love Meter! You may be surprised at the results (wink, wink).
Check the compatibility for: