October 23 - November 21
The sensual side of Scorpio plays out on the surface -- intense, deep and passionate is the Scorpion's style. But what's more important to you is your inner side that's hidden from the world -- and inside, it's all about metamorphosis. Ruled by dark Pluto and represented by the poisonous Scorpion, there's a shadowy side to this zodiac sign. However, once your dark nature can be transformed into one of peace and understanding, higher consciousness is attainable.
Fast Facts:
Element: Water
Glyph:
Colors:
Quality: Fixed
Ruling House: 8th - Birth, Life Death Cycle
Ruling Planet: Pluto
Tarot Card: Death
Learn about another sign:
Scorpio Compatibility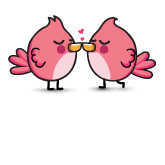 Headed for Love?
Will your new romance fizzle ... or sizzle? See how much of a match you really make with our FREE Love Meter! You may be surprised at the results (wink, wink).
Check the compatibility for: