April 20 - May 20
The grounded and stable Bull knows what it wants -- and knows how to get it. Appreciating the finest things in life, determined Taurus seeks pleasure through luxury. You simple souls know how to find true comfort by tapping into the very best that each of the five senses has to offer. While at times stubborn to a fault, Taurus refuses to settle for anything less than the best.
Fast Facts:
Element: Earth
Glyph:
Colors:
Quality: Fixed
Ruling House: 2nd - Material Possessions
Ruling Planet: Venus
Tarot Card: The Hierophant
Learn about another sign:
Taurus Compatibility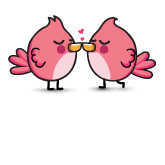 Headed for Love?
Will your new romance fizzle ... or sizzle? See how much of a match you really make with our FREE Love Meter! You may be surprised at the results (wink, wink).
Check the compatibility for: