August 23 - September 22
The analytical mind of a Virgo is never satisfied. Ruled by information-seeking Mercury, you intelligent individuals live to soak up knowledge. Expecting nothing but the best from yourself and those around you, service-oriented Virgo is always happy to help others achieve certain standards. Luckily, while your mind is always reeling with the next critique, your fast and witty sense of humor supports your light-hearted side -- and keeps you on the good side of others.
Fast Facts:
Element: Earth
Glyph:
Colors:
Quality: Mutable
Ruling House: 6th - Health
Ruling Planet: Mercury
Tarot Card: The Hermit
Learn about another sign:
Virgo Compatibility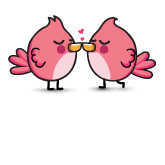 Headed for Love?
Will your new romance fizzle ... or sizzle? See how much of a match you really make with our FREE Love Meter! You may be surprised at the results (wink, wink).
Check the compatibility for: